ShockRite Electric Fence Energiser Comparison Chart
This easy-to-use ShockRite Electric Fence Energiser Comparison Chart makes it easy to decide what energiser is suitable for your electric fencing needs. Whether you are after a mains, battery or solar-powered electric fence, we have the energiser to suit you.
Compare energiser details such as the:
Power Source
Joules ('Shock' Power)
Animals Controlled
Maximum Electric Fence Distance (km)
If you are unsure what components you may need to complete your electric fencing set-up, please refer to our 'Help & Advice' section which explains everything you need to know to get you started as well as other useful sections such as:
Electric Fence Maintenance & Post Spacing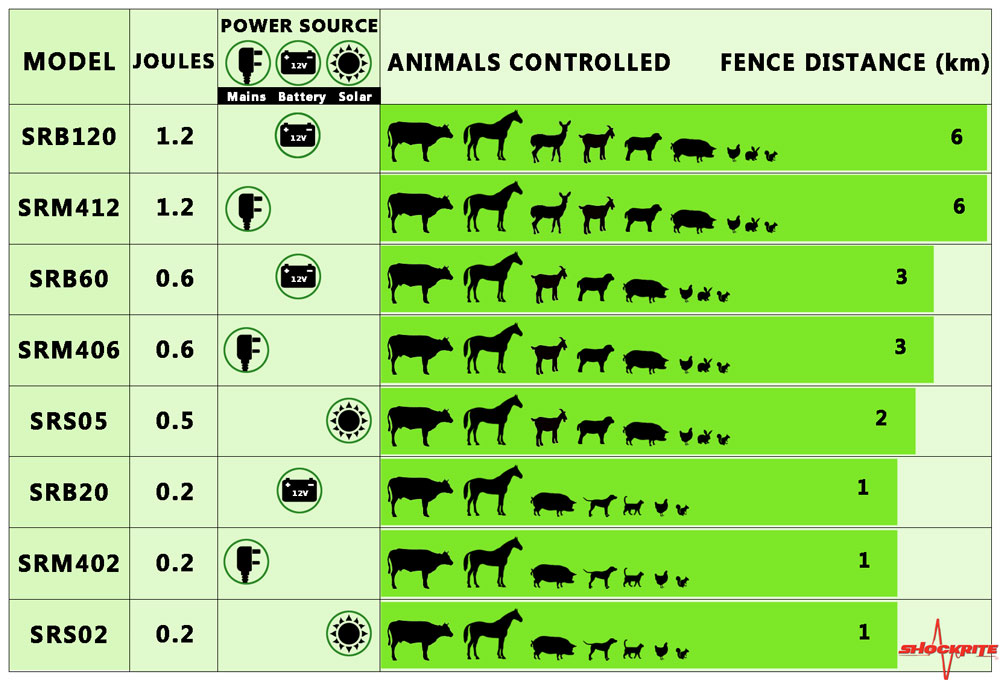 This chart is a guide only. Estimated Fence Distance is based on an electric fence tape or wire setup with average vegetation contact. Heavy vegetation contact may reduce the fence distance covered.